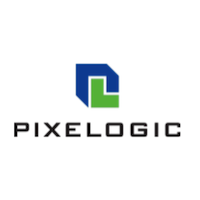 Join us if you're passionate about entertainment, innovation and quality!
We seek the brightest minds and the A-players to innovate and disrupt our industry and to make it easier for our clients to offer premium content quickly across physical and digital media platforms worldwide. No matter the product or service, our approach is simple: deliver advanced media solutions with exceptional service.
To support our continued expansion, we are currently looking for freelancers in all languages for translation, proofreading and QC. Interested applicants will have to pass a translation test as quality is of the utmost priority.
Company :
For over 10 years, Radius60 has provided technology solutions to the entertainment industry and is now part of Pixelogic Media.
Our products and services span the digital spectrum, from enhanced extras packages promoting digital purchase to physical disc authoring. Our clients include virtually all of the major Hollywood studios and dozens of independent studios.
To date, we've delivered thousands of titles to iTunes, Google, Netflix, Amazon, and others. We've created a large percentage of iTunes Extras titles available on the App Store, developed the specification of and delivered the first Cross-Platform Extras titles, authored more than eight-thousand DVDs, two- thousand Blu-rays, as well as award-winning tablet and mobile apps.
Qualifications :
Film/Broadcast translation and/or proofreading experience required
Knowledge of professional subtitling software highly desirable
Excellent reading skills, spelling/vocabulary and grammar
Understanding of English language, American/British slang
Attention to detail and accuracy
Must have own computer with good internet connection