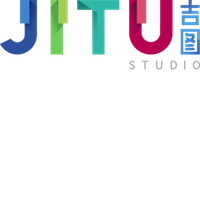 Sales Developer in Advertising Environment :
JITU is looking to hire a full time entry-level Development Assistant, based in our Shanghai studio. This position is mainly focused on working with technical talents for commercial productions. 
Main responsibilities :
Develop and maintain a customer database
 Recruit and develop clients, especially with production houses
 Develop and give presentations of company products and services to current and potential clients
 Client contract negotiations
 Create proposals and present sales contracts
 Represent the company and champion our brand in the marketplace through networking and community involvement
 Travel will be required
Skills needed :
Fluent in English and Chinese (both speaking and writing).

Ability to speak French or other languages a plus

Excellent communication, flexibility and interpersonal skills
Well-organized, mature, self-confident, professional discretion
Persistent, goal-oriented attitude
Ability to meet demanding time frames
An Artistic eye
Technical skills :
 Knowledge and experience and contacts in the film and commercial production industry
Knowledge and experience of best sales practices 
Consultative and problem solving approach with client base 
Computer literate
How to apply :
Visit our website to learn more about us: http://www.jitu.studio
Send your Chinese & English resume to: karen@jitu.studio
About JITU studio :
JITU studio is a creative production based in Beijing and Shanghai, operating in China and all over the world. We've been creating and producing for clients for 12 years. We create and produce branded content with a strong emphasis on design that serves our visual storytelling.
JITU studio is proud to collaborate with the finest local and international talent that is creative to the core. We actively avoid setting boundaries for our team's roles and encourage all to contribute according to their creative instincts. That means every creative concept is the product of a global team and a myriad of individual talent.
We imagine stories and define concepts with you. We then flesh them with still photographies, illustrations and videos. We finally enhance them with 3D animations, motion graphics, music, voices and sound design.