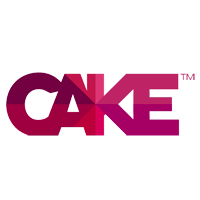 Cake Entertainment, a leading international distributor of children television programming, is seeking an experienced Sales Assistant to join their team. 
Ideally you will have at least 1 year's relevant industry experience.
THE ROLE
Based in central London, you will be assisting two busy Sales Managers and your responsibilities will include:
Providing general admin support: managing agendas, setting up meetings, booking flights and hotels and helping with the organisation of markets and business trips as requested
Creating availability reports, information sheets, presentations and other promotional materials as requested by the sales team
Collecting broadcast schedules and ratings from clients
Maintenance of client database
Entering deal memos (when needed) and checking information on rights management system
Being the bridge between the Sales team and the rest of the departments (legal, finance, materials etc)
Attending regular markets overseas (MipTV and Mipcom).
YOUR PROFILE 
We are looking for a self-motivated, extremely organised and efficient person with good eye for detail and strong communication skills. 
You must be Tech Savvy and be able to effectively manage your own work load. 
You will be a proactive and smart person willing to be a crucial part of our team and with an interest in the international sales process. 
Language skills will also be desirable. 
DETAILS
Salary will be dependent on experience and the position will commence immediately. A full job description will be emailed to successful applicants. 
Please send your candidacy to : mlroche@cakeentertainment.com