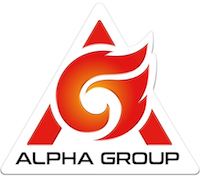 INTERNSHIP OPPORTUNITY: MARKETING COORDINATOR
Missions
In order to support the growth of its international activity, Alpha Group is looking for a Marketing Coordinator to join the Media and Licensing Office based in Boulogne-Billancourt, France.
Business & Marketing tasks:
Participate in the elaboration of strategic plans for our Brands and TV Shows.
Develop marketing tools including One Sheets and Brand Decks to support the Sales Teams, Partners and Agents.
Support the Media and Licensing Department in its sales activities, Prospection of Potential Partners.
Optimize marketing activities and synergies between our partners including Representative and Licensees.
Management of Trade-fairs including BLE (London), MIP (Cannes), LVLS (Vegas), Kazachok (France). The candidate might attend some of the fairs.
Administrative tasks:
Development of internal prospection systems and data bases.
Management of two main projects including a media right platform and website development.
Administration of the media right management system: Input datas including new & old contracts onto the system.
Type of Candidate
Masters' Degree with great feeling for Sales and Marketing
A real interest for the entertainment and licensing industry
A first successful experience in the sector is an added-value but not mandatory
Candidate must be versatile / multi-task oriented, well-organized and autonomous
Flexible and ready to be fully invested into its missions
Good sense of teamwork
Skills
Fluent in English. Ability to talk French, Chinese or Spanish is an added-value.
Office Pack
Adobe Photoshop
The Position
6-month internship.
Start ASAP – From June 2019
Job based in Boulogne Billancourt
Contact
Antoine Erligmann, Vice President Media TV & Licensing:
Antoine.erligmann@alpha-animation.fr
About Alpha: Alpha (Guangdong Alpha Animation and Culture Co., Ltd) is one of the largest and most successful animation, toy and entertainment group in Asia. Founded in 1993, Alpha has grown by leaps and bounds and established itself as a pioneer in the toy and entertainment industries globally.Postuler sur médiaClubJobs