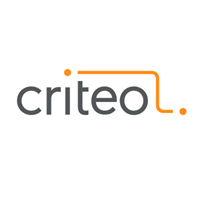 Who we are
At Criteo, we are building the advertising platform of choice for the open Internet, an ecosystem that favors neutrality, transparency and inclusiveness. With more than 1.4 billion active shoppers and $600 billion in annual commerce sales, we deliver performance at scale. Founded in a Paris start-up incubator, Criteo now carries out our entrepreneurial spirit across 30+ global offices. Do you want to have an impact on more than half of the world's internet users? Join us and be part of something big. 
At a very exciting time in the company's development, we are looking for an intelligent, enthusiastic and effective person to be responsible for positioning the company towards government elites, Trade Associations and more broadly speaking the Tech ecosystem.
As  Senior Public Affairs Manager, you will be a key member of the newly created Regulatory Affairs team, which is a team of individuals in functions including Regulatory Affairs, Privacy and Tech policy (Tax, advertising,,…). You will report to the Vice-President Regulatory Affairs and will be expected to collaborate closely with the Corporate Communication team as well as senior  R&D, Product, and business leaders.
What you'll do
Position, present and advocate the interests of Criteo to MPs, members of ministerial offices and central government;
Contribute to public debate on the French digital agenda, establishing Criteo's voice as a global AdTech leader, born in France, anchored in Europe,  and recognized as the revenue engine of the open internet;
Engage with trade associations, academia, think tanks, NGOs and civil society groups in order to promote Criteo's unique position as French unicorn and a privacy thought leader in the Ad Tech sector;
Set up and manage, in partnership with the Corporate Communication and events team, a program of events and visits with Policy elites, leveraging Criteo unique assets (Criteo AI Lab) in order to showcase Criteo ability, as a trusted AdTech player, to foster the development the French and European Tech ecosystem;
Contribute to building content and develop messaging, speeches and presentations;
What we need :
Minimum of 8/10 years of experience in public affairs, preferably within technology companies, trade associations or institutions;
Extensive experience and strong relationships with French environment (Parliament, Government);
Tech savvy with practical and advanced understanding of the digital landscape and the policy challenges related to big data and AI;
Strong written (briefings, positions, reports), oral (make technology simple!), presentation and interpersonal skills, as well as the ability to manage multiple projects under tight time constraints;
Ability to establish effective cross-group relationships in an international work environment and accommodate diverse personalities and cultures;
Ability to deal with ambiguity and work in dynamic and fast-paced environment,
University or higher degree in law, economics or political science
Fluency in French and English mandatory, another European language will be a plus
Last but not least…..Lots of "go Go GO" & a can-do attitude!
Why you'll love us :
We are innovative, passionate, driven, and adaptable. Our core values are at the heart of who we are. We have a spontaneous and vibrant culture, and we truly believe in team spirit and collaboration.
Competitive compensation. Be fancy.
No suits here. Be fashionable.
Career advancement with global mobility opportunities. A little bit of "Je ne sais quoi".
Vacation policy. We love work-life balance. And because your Mum misses you.
At Criteo, we dare to be different. We believe that diversity fuels innovation and creates an energy that can be seen and felt all over Criteo. We champion different perspectives and are committed to creating a workplace where all Criteos are heard and feel a sense of belonging.
Pour postuler veuillez vous rendre sur ce lien : https://jobs.lever.co/criteo/4292ed2e-0e57-4e84-a81e-6c647a36aec5/apply