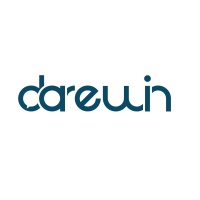 ACCOUNT MANAGEMENT: INTERNSHIP (STAGE)
What if working on movies, TV shows, networks and other entertainment – on social media – was your job ? Well, that's what Darewin does for its bread and butter. Welcome to #SocialTV.
Want to join us ?
Our mission : promoting Red Bull, MTV, The Walking Dead, Vampire Diaries, Downton Abbey, Teen Wolf, The Bachelor, and other entertainment brands. Our imagination and ambition are limitless.
Our tools : daring and impactful concepts. In 2012, we launched zombie attacks online & gave fans access to celebs. In 2013, we hacked Twitter. In 2014, we helped bring Netflix to France. 
To support Darewin's quick expansion, we're looking for a native French Project Manager with strong written and creative skill, and an understanding of English.
Your mission :bring your social savvy and creativity to Facebook, Twitter and other social networks for an international client in France. The work is in French, so native proficiency is required, but you must be bilingual in English.
Identify trending TV content (reality TV, series, movies, sports), pro-actively and in real-time
Create and provide reports for the client
Research hit TV content
Help organize and plan social media executions
Skills & Requirements : strong knowledge of social media and its primary platforms (Facebook, Twitter and Instagram are MUSTS). Experience working in social media or entertainment are preferred.
Advanced editorial and comprehension skill in English ; native French proficiency
Strong creative and communication skills
Analytics skills for campaign reporting and media buys
Strong interest in entertainment (knowledge of current and past hit TV shows)
Administrative and organisational skills are a strong plus
Team player with a high level of self-organization and a collaborative personality
Passionate and curious about innovation, willing to learn and grow in a stimulating and creative environment
Strong interest in and knowledge of pop and internet culture
Other information : position based in Paris 17, metro Villiers (lines 2 & 3). Starts : asap
Vous pouvez postuler à ce stage en remplissant ce formulaire en ligne.