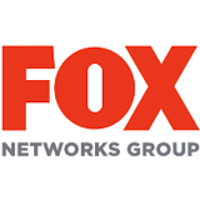 Intitulé de poste : Network Broadcast Manager / Engineer
Société : Fox Networks Group France
Départment : Broadcast Operations
Location : Paris
Contrat : CDI
Purpose of role:
The Broadcast Operations Manager/Engineer will maintain the stability of French technical workflows, including the MAM and archive which we are currently replacing; will supervise daily operations with users, fix issues and communicate with vendors. In addition, he/she will work with internal IT team to communicate, request or apply changes. The Broadcast Operations Manager/Engineer will support internal developments, especially on the BMS (Sintec On-Air) environment and technical requirements for expansion into non-linear. They will develop with the Director of Operations for France a cohesive and coherent plan for distribution into new and existing markets in France utilizing the most cost efficient technology. They will work and participate in all department functions: from QC to delivery.
Responsibilities :
Broadcast Network & Operations support working closely with IT department
MAM implementation, supervision, maintenance, reporting, users support
Assist and support MAM-BMS integration
Review and implement non-linear workflows and Play products
Manage the archiving of content in coordination with Fox Fast
Manage day to day activities making sure all technical problems are resolved
Define proper resource and financial strategy for new technology implementations
Be involved in all aspects of French Operations: Traffic, QC, Data Management, TX
Be available for escalations 24/7
Support agreements with legal and affiliate departments
Review and support Broadcast systems related to video and metadata content management and transformation
Delivery systems support to users: Aspera, Signiant, etc. working closely with IT for troubleshooting and solving incidents.
Person Profile:
TV Knowledge:  Broadcast Transmission, Engineering/IT area as well as Traffic and QC
Possess a thorough understanding of digital broadcast television and knowledge in digital media such as VOD, Mobile & IPTV distribution
Strong leadership, administrative, management, communication, and interpersonal skills
Knowledge of  Oracle, SOAP processes design and maintenance helpful

Windows Server, Mac OS & Linux administration skills
Networking skills (Cisco, HP, Juniper…), CCNA or equivalent experience
Thorough understanding of databases
Java, Python and scripting skills as required

Degree in a Technology or Engineering Discipline or commensurate experience in a supervisory or managerial role within a media company.
Willingness and ability to travel internationally
Excellent English-language skills
Please send CV and cover letter to: stephanie.holm@fox.com